An interesting summer budget last week and it takes time to get beyond the headlines.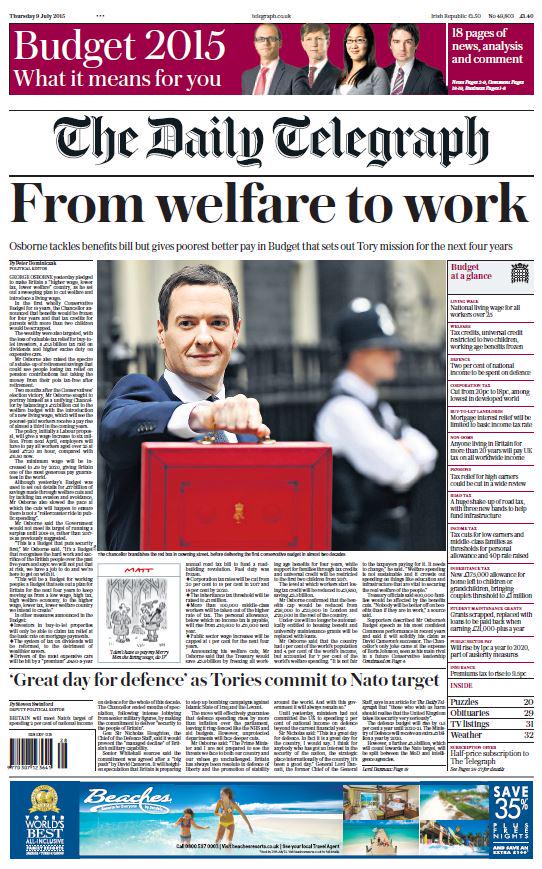 From Welfare to Work (The Daily Telegraph)
 Maybe for some but if you are disabled or have a brain injury, the big news is you will be £30 a week worse off while you try to adjust to your new life and try to find a job. Employment and Support Allowance (ESA) £103pw becomes Job Seekers Allowance (£75pw).
Also funding for job coaching and the intensive work needed to help someone adjust to a new work setting went several years ago.
Hooray! It's pay rises all round (Daily Express)
Not if you are a public sector worker or have some of your work funded by local authorities. George Osborne also capped pay awards at 1% per year for the next five years for doctors, teachers, nurses and all public sector workers.
Article here.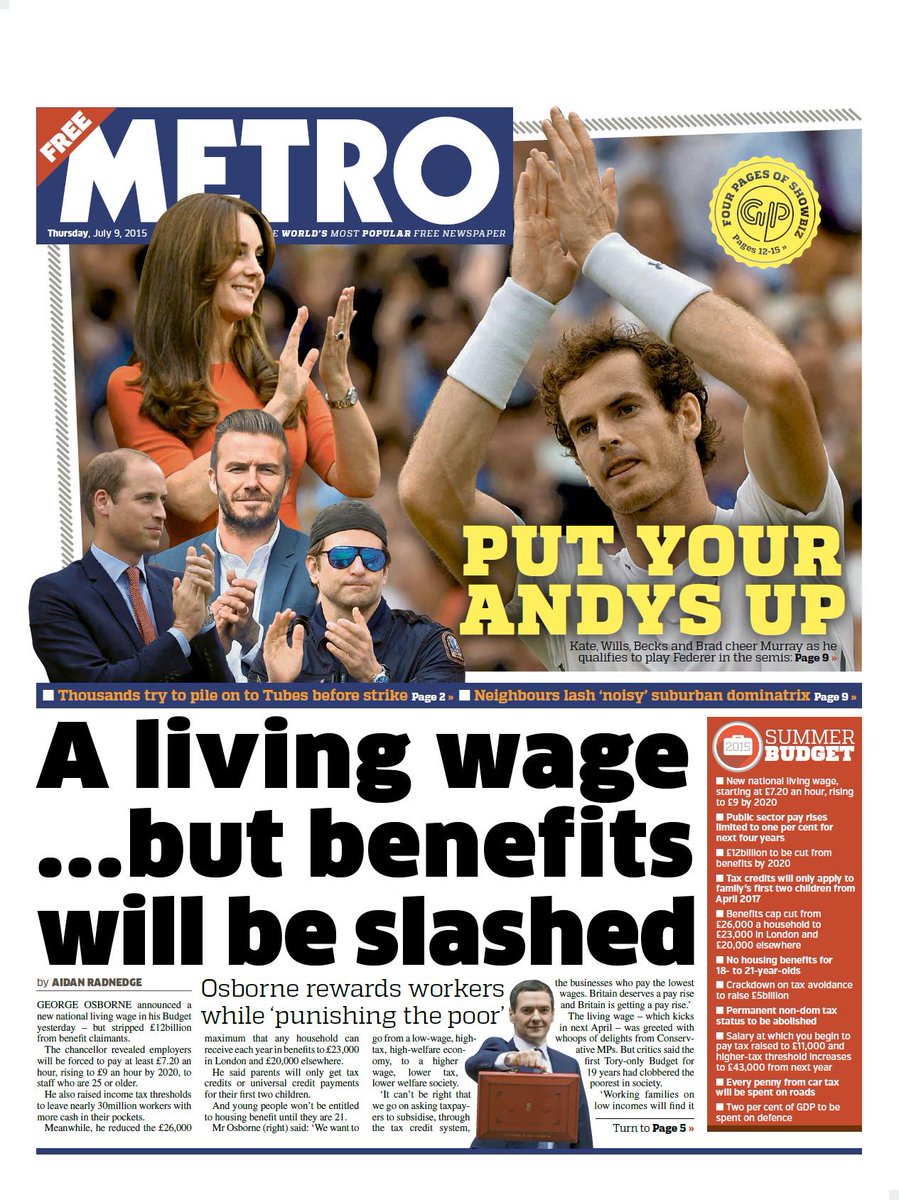 A living wage… but benefits will be slashed (The Metro) 
  Well, it is an increase in the minimum wage. The living wage is higher.The independent think tank the Institute of Fiscal Studies, reckons 13 million families will be worse off. Remember tax credits for working families are being cut as well as housing benefit, unemployment benefits etc.
So get beyond the headlines. Here at Headway we don't see much cause for celebration by people who use our services.