Statement responding to BBC's article: "Breakthrough blood test for serious brain injuries" from Friday, the 29th of July 2016, by David Gregory-Kumar
Charity welcomes brain injury break through
Following Friday's breakthrough news on the new brain injury detection technology developed at the Queen Elizabeth Hospital, we would like to congratulate those from Alta Innovations and the University of Birmingham on the fantastic, lifesaving success they have announced.
The early detection of serious brain injury might prevent further damage to the brain and avoid circumstances such as severe acquired brain injury and even death. Although the project is expected to not be completed for another 3 years, when the technology will be suitable to be transported at the location of the accident, it brings hope for better chances of survival, as well as for better recovery.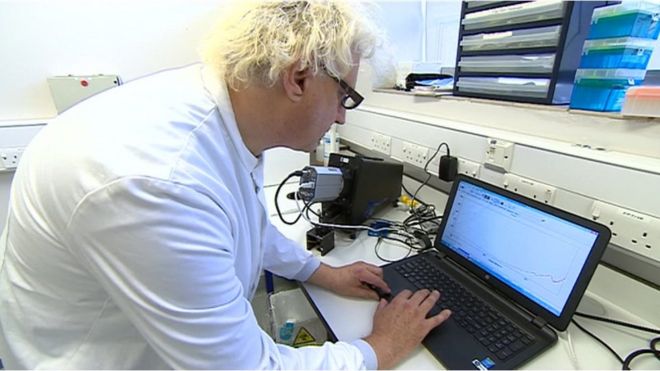 "We are hopeful that early detection of brain injury will not only mean a better quality of life for the individual, but also a shorter amount of time lapsing between critical stages of the recovery process", said Mel Akers, Chief Executive of Headway Worcestershire, a local charity supporting people with brain injury. "We receive many referrals of people with brain injury from the QE Hospital, and we are hopeful that the new equipment will allow us to support even more people who need us, in the future" continues Mel.
There are many examples of individuals not recognising the injury themselves. The tragic case of actor, Natasha Richardson is often quoted. She fell whilst skiing, initially laughed the incident off, but died two days later. There are also examples of unrecognised head injuries by medical staff as the symptoms vary enormously. Often for those who survive such brain injury, the story is sadly similar to others'. Dave Bowes was in a car crash which resulted in multiple brain injuries.: "I didn't get diagnosed for four and a half years, even when you know that something's wrong immediately. 2 days later [after the accident] I collapsed in the GP surgery. Couldn't talk, couldn't walk. Took me 3 months to be able to walk again, talking was probably around the same time, reading was about 18 months […]", says the Team GB Paralympic Climber in a video interview for Headway UK: https://www.youtube.com/watch?v=CB8FNhjEjcY
Once a person with a brain injury is medically stable and any physical injuries have been treated, they may be ready to be discharged from the hospital, or 'acute care' setting. However, many of these individuals are likely to experience complex, longer-term conditions, cognitive and behavioural problems, which require a period of rehabilitation and are often overlooked by medical professionals.
There are limited resources devoted to rehabilitation with waiting lists of up to 6 months for neuropsychology and a month to 6 weeks for occupational and/or speech and language therapy, if the GP or consultant refers to these separate disciplines in the first place.
Dave continues, "They pumped me full of drugs for 3 years… and eventually after 3 years they said "well, we've tried every possible drug concoction, there's a chance it might be brain damage, we can go and get you to get you tested out".
The disjointed process of referrals involving rehabilitation for people with traumatic brain injury (TBI) has been recognised by the Advances in Clinical Neuroscience and Rehabilitation (ACNR) as being an issue throughout the UK, due to the amount and complexity of needs, combined with the professions, sectors and specialities of the services needed, provided by individual bodies, issue often resulting in delayed and inappropriate referrals.
"At a time when the National Health Service budgets are facing severe pressures it is essential that their resources are well targeted and used efficiently. This is why this new technology is so important. It is vital to think of the pathway of a person with brain injury in a holistic fashion, accounting not only for the acute trauma units, but also for the rehabilitation process both during hospital and after, as well as the community support services. "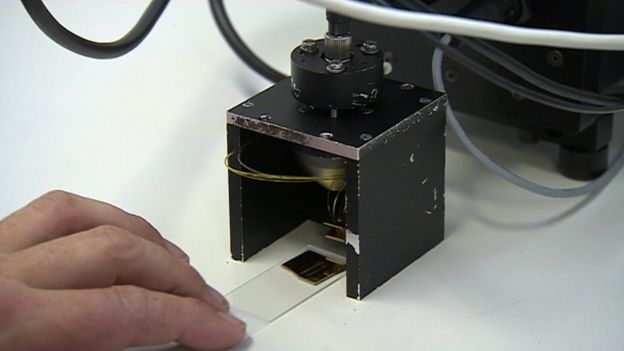 It is recognised that adult social care services face even greater financial pressures than the NHS. "We are aware of lengthy pathways that people diagnosed with brain injury will face, and the pressure misdiagnosed patients will face, such as inappropriate or unspecialised care and treatments resulting to a lowered quality of care. This further puts pressure on statutory services which are unable to combat the underlining issue, drawing human and financial resources away from where they can actually make a difference, whilst the problem ramifies.", continues Mel.
For example numerous studies have shown almost 50% of the offender population have at some point in their life suffered a brain injury. This is often undetected but could explain some offending behaviour as a result of disinhibition that is one of the potential symptoms of a brain injury.
Mel concludes "We always welcome medical advances and Worcestershire residents are fortunate to have a superb major trauma unit like the Queen Elizabeth. However, as detection and survival rates improve, investment in community based recovery services have not kept up. Only the other day a frustrated carer asked me "Why spend all this money on saving my husband's life, when he is denied a life after discharge from hospital?""